Bonds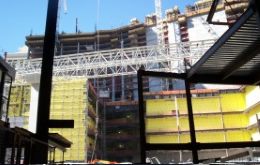 Different project surety needs are met by different classes of surety bonds. Experience servicing contractors and most trusted sureties, whether new to bonded work to the most difficult bonds for hazardous work to owners with inexperience on larger project and those with financial difficulties distinguishes construction risk managers.
PreQualification Letter
It helps to know your capacity in advance. You maybe required to provide a prequalification letter stating your bonding limits. I offer these letters as a service to you to help you gain creditibiity with primes or project owners. This first step begins knowing your eligibility and to establish your relationship with the surety company which helps to maximize your bonding capacity.
I provide Pennsylvania small and large construction businesses with the following types of bonds:
Contract Surety guarantees that an entity awarded a contract will meet its obligations under that contract.

General Contractors
Subcontractors
Heavy/Highway
Specialty Contractors

Included in this group are

bid bonds,
performance bonds,
payment bonds,
maintenance bonds and
supply bonds

Subdivision Bonds - guarantee that developers will make certain "off site" or "public" land improvements in accordance with state, county or municipal specifications.
Serving with all your bond insurance needs